Spring FUNdraiser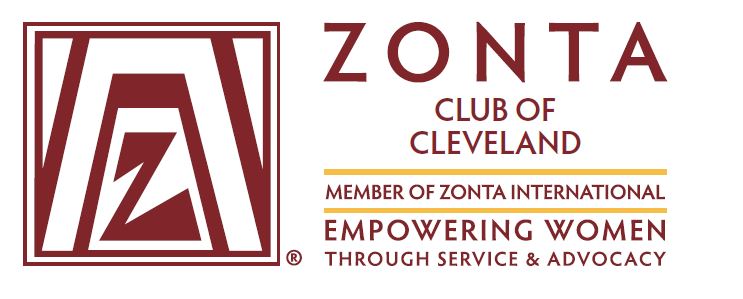 Ads & Sponsorship Information Available - Please Contact Roji at sarojinirao@gmail.com
Proceeds Benefit our Scholarship Programs & Service Projects, Locally & Globally

Make check out to "Zonta Club of Cleveland Foundation"
Send Response Card & Check to: Zonta Club of Cleveland Foundation, Attn: Roji Rao, 3286 Bradford Rd, Cleveland Hts, OH 44118
Got Questions? Please contact Roji at 216-371-3742 or send email: sarojinirao@gmail.com
Instructions for Registering on Line


Click on the Register button below


Complete the requested contact information


Select your Lunch Selection


If you are purchasing more than one ticket, please indicate Lunch selection for each ticket holder


Please let us know the Zonta Member who Referred you (optional)


Select number of tickets desired


Accept the terms & conditions


Click on the Submit button which should be displayed right over the Order details line


Confirm Registration details


Click on the Confirmed button


Registration is almost complete - Registration is not completed until Payment is received


Click on the Pay Now button to begin Credit Card Payment Process through PayPal


You do not have to have a PayPal account, simply select to use as a guest and click Pay with Debit or Credit Card button which will re-direct to a page that allows use of a credit card


Verify and complete all required fields within PayPal


Click on Purchase - a receipt should be emailed to your email address


REMEMBER - you do not have to create a PayPal account - simply click on Not Now button to skip creating a paypal account


PayPal will present a receipt. Simply click on Return to Merchant where you will be re-directed back to Zonta web page


Please ignore the "No Payments Received" message displayed on Zonta webpage - we are in the process of getting that fixed - thank you for your patience


Event Location
Crown Plaza South
5300 Rockside Road
Independence, OH 44131
Event Fees:
Patron Admission Ticket ($50) + Convenience Fee ($1.80) $ 51.80

Sponsor Admission Ticket ($60) + Convenience Fee ($2.09) $ 62.09

Registration is closed for this event.
For more information or questions, please email:
sarojinirao@gmail.com